Hello,
I am currently working on this issue #795 . Can you please state what would be the format for the dialog gui and input-output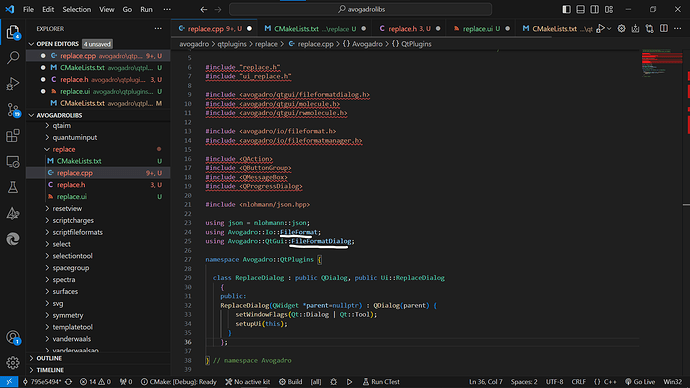 Also state should I create 2 separate classes for selection and replacement? But when I refered to insertdna there was one class for one dialog hence here also I think there would be just one class with multiple methods inside it. Am I right?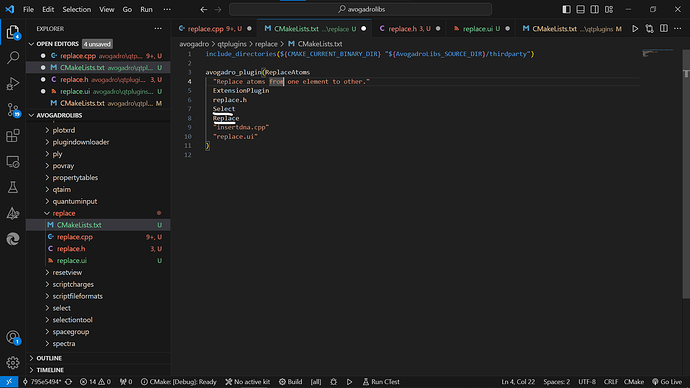 avogadro_plugin(NucleicInput
  "Insert DNA/RNA sequences."
  ExtensionPlugin
  insertdna.h
  InsertDna
  "insertdna.cpp"
  "insertdnadialog.ui"
)

Here NucleicInput is just for representing the plugin or does it mean certain kind of input?
Also how can I see the output after I make any changes in the code? Do I have to build the target or just run something.
I am a newbie hence need some help
Thanks