I think this might be an issue with Avogadro, although it might be a user error. There might be a plugin or something I need to install.
Environment Information
Avogadro version: 1.96.0 (QT 5.15.4)
Operating system and version: Ubuntu 20.04.4
Kernel: 5.4.0-109-generic
Expected Behavior
After creating a molecule, going to Analysis > Create Surfaces…, I should be presented with a dialog with a menu for surface types with different surface types (such as Van der Waals, for instance).
Actual Behavior
Unfortunately, while the dialog does show up, the drop down is non-responsive.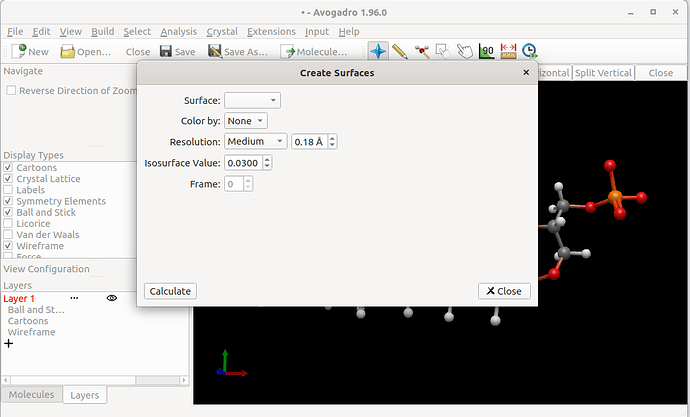 Steps to Reproduce
Open terminal
Enter flatpak run org.openchemistry.Avogadro2
Load a molecule (or make one)
Click on Analysis > Create Surfaces…
Click on "Surface" drop down