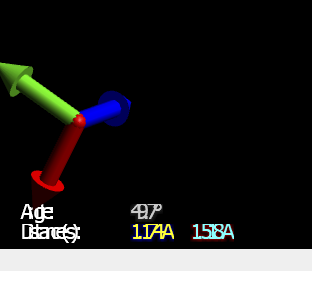 Sorry, I just saw this now. Can you tell us a bit more about what version of Avogadro you're using, OS, etc.?
It looks like there's an issue with font metrics.
It's the 1st Version, Orange Avogadro Icon and Windows 10
I have found that the messages tab or properties tab shows the data, so I can work just fine, but the screen display is like that
Thank you!
I'm not sure there's much we can do. If you're not using Avogadro 1.2, I certainly recommend that. But the 1.x releases won't be updated for a variety of technical reasons.
We're working to release 2.0 by the end of the year, you can check out https://two.avogadro.cc if you want to try one of the beta releases.