Link I Followed To Build OpenChemistry
I followed this link's instructions to build from source on Linux it worked fine but when I saw some open issues, I spotted this bug but when I started to build it on Windows I got the following error (screenshots attached).
As I am a new contributor please help me get through it.
My cmake version 3.22.1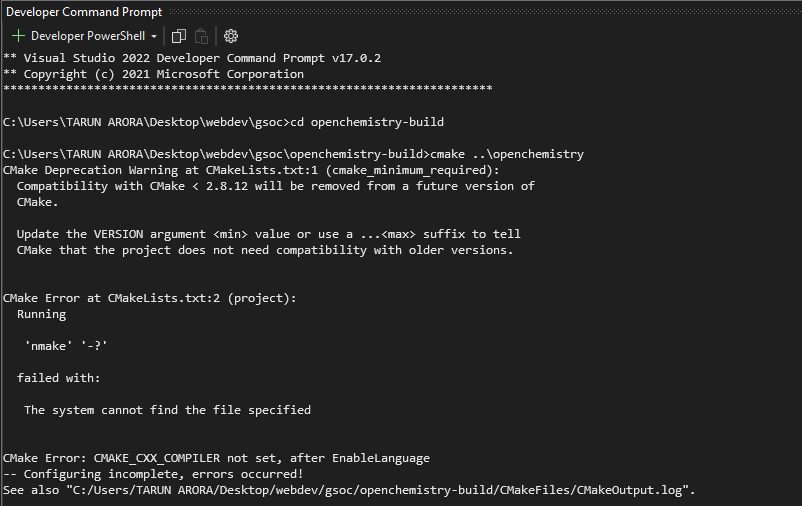 Please Help as soon as possible.
CMakeOutput.log file shows
The system is: Windows - 10.0.19043 - AMD64
type or paste code here