Dear avogadro users,
I have two structures which are complexes of a chemical (called ZMR) and a protein. I extracted the two ZMR from the two complex structures and loaded them into avogadro, respectively. The image of these two ZMR is attached at the following link: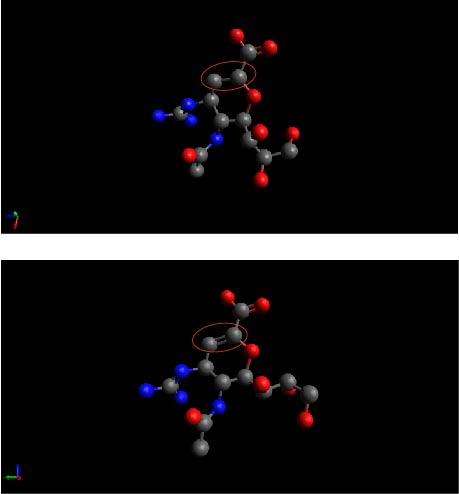 Please note that the bonds in the red circle. In one ZMR structure it is a single bond (up), which in the other structure it is a double bonds (down). I wonder whether they are really different bond types or the difference is artificial associated with avodagro display. If they are really different, the how does avogadro discrete single or double bonds?
Thank in advances.
Arthur