Dear all:
I am trying to use Avogadro for vibrational analysis, where my freq calculation was done using Gaussian 16. Both both Avogadro 1.2.0 and Avogadro 2, I can open the gaussian log file and see the molecular geometry and orbital information, however, when I clicked "vibration" or "spectrum", there is nothing.
I am using macOS Cataline 10.15.6.
Thanks for your help in advance!
Environment Information
Avogadro version: 1.2.0
Operating system and version:macOS Cataline 10.15.6
Expected Behavior
Actual Behavior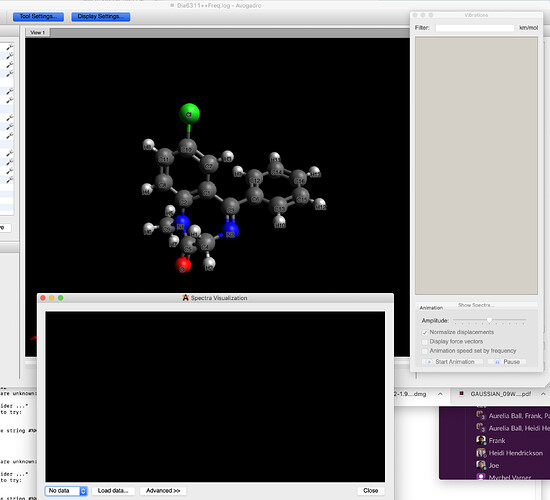 Steps to Reproduce
Please upload files if appropriate here (or via file-sharing service like Dropbox or Pastebin)