I believe this to be a bug with Avogadro
Environment Information
Avogadro version: Replicated on both 1.2.0 and 1.1.1
Operating system and version: Mac OSX, i have replicated this on Mojave 10.14.6 and monterey 12.6.2.
Expected Behavior
Ability to save a .mol file.
Actual Behavior
Avogadro crashes without showing a "hey avogadro just crashed" error.
Steps to Reproduce
How i replicate. Place three carbons, place a carbon farther away on the end, turn it into a double bond, turn that carbon into a oxygen. Place two carbons along the chain, turn them into oxygens. Attempt to save as .mol file.
I have reinstalled avogadro and tried it on another device, same issue occurs.
minimizing does not fix the problem.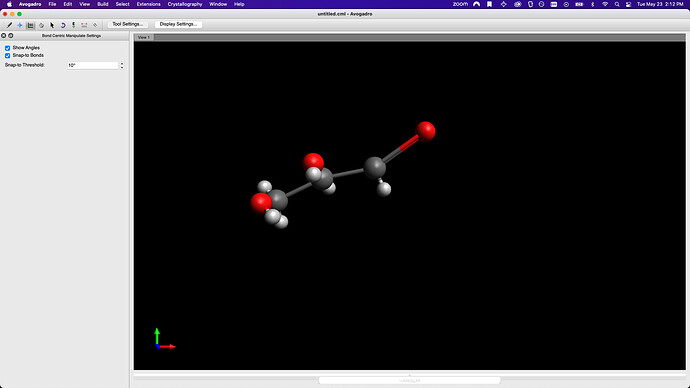 Please upload files if appropriate here (or via file-sharing service like Dropbox or Pastebin)