HI-
I'm running
Avogadro version: 1.96 on MacOS 12.4 (Monterey) and trying to setup Avogadro to do optimization using GAMESS.
What I had hoped to do was setup a molecule, then use Avogadro to create a job file for GAMESS that (presumably) would be dispatched by Molecule. My best attempts at configuring Molecule to execute GAMESS simulations is not working. With Molecule running, submitting a GAMESS job through Avogadro via Molecule ends with the message: "Please select the target program from the Queue and Program list" even though there is nothing to select in the Q-and-P options on the "Submit GAMESS Calculation" dialogue box.
I've included screen-caps (below) of what I am seeing, but does anyone have any pointers on how to properly set this up?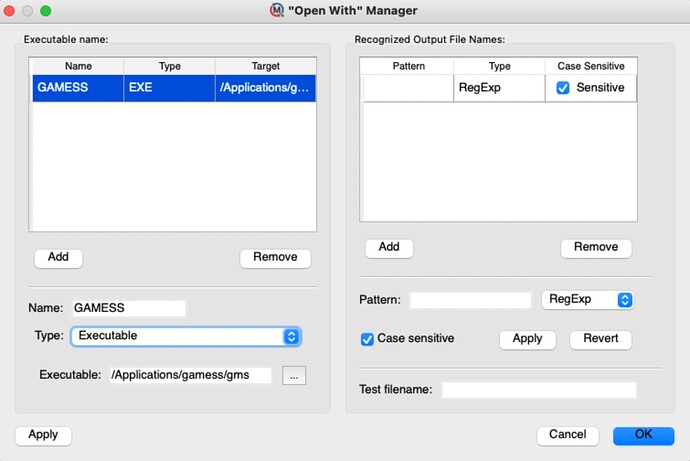 My Molecule Setup
Best wishes and thanks,
Kevin